Rebuilding the Temple
Posted On: 04/03/2012 Current Mood:
concerned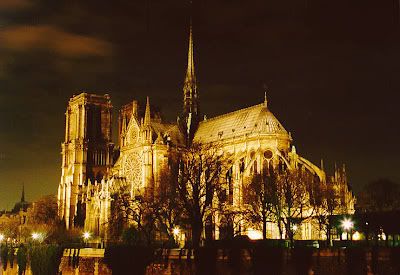 See the gorgeous building? This is the Notre Dame Cathedral. Like it's beauty?
Well here's a thought. God created you to be even MORE beautiful than this building. He loves you. He rejoices when you are doing well and weeps when your hurting. He wants you to get deeper with him and if you really want to then try this:
I want you to visualize this building as a new description.
Open windows. The door only opens inward.
The windows being flooded with dirt. The doorway is always open so everyone can see the filth inside. The inner tapestries torn and tattered. The once beautiful building is graffitied and the foundation crumbling. Not so gorgeous anymore.
Well here's a new thought. Your the building.
When you listen to secular music and movies that look appealing, but aren't Godly, it's cluttering your mind with filth. Your eyes and ears are the windows. Things could look great (anime, twilight, christian metal. . . etc.) but they really work against the things of God. When you have an "open mind" your opening doors and opportunities for the enemy to bend you to his will.
The door is your mouth. What you say is a product of what you choose to entertain. If you seek God and his will in your life then good things will come out of your mouth and vise-versa.
Your outter body is the outside of the building. Piercings and tattoos are like graffitting the outside of your body. God made you how you are. He didn't think you needed hardware and decals.
The word of God is supposed to be your foundation. If you do not read the word and meditate with God daily then that foundation will crumble and you WILL crash. True story.
The tattered tapestries represents your heart. After you let all these things in without letting God maintain you then you will recieve heart break after heart break. You will not be able to have normal functioning relationships.
You might dissagree but I'm telling you the honest truth. We cannot be worldly and serve God at the same time. We are told to occupy not compromise.
1 Corinthians 6:19
"Or do you not know that your body is the temple of the holy spirit who is in you, whom you have from God, and you are not your own?"
95 Views - 0 Comments - 2 High Fives - Give a High Five - Post a Comment
Tweet